Insight api bitcore node for Horizen (zen) is not running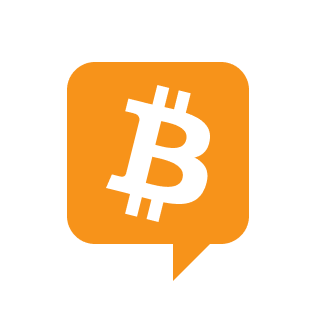 I get this following error when I try to run insight api fro zen. I had a full node of Horizen (previously known as Zencash Zen) running so I was trying to install insight api on it.
I made copied my zend deamon to /usr/bin folder too but no luck in running it successfully.
Would really appreciate if anyone can give some advice and suggestions on how to fix this.
[email protected]:~/zen-explorer$ ./node_modules/bitcore-node-zen/bin/bitcore-node start[2018-12-03T10:11:02.644Z] info: Using config: /home/sapphire/zen-explorer/bitcore-node.json[2018-12-03T10:11:02.646Z] info: Using network: livenet[2018-12-03T10:11:02.647Z] info: Starting bitcoind[2018-12-03T10:11:02.648Z] info: Using zen config file: /home/sapphire/.zen/zen.conf[2018-12-03T10:11:02.650Z] info: Starting zen process[2018-12-03T10:11:02.662Z] error: Error: spawn ~/zen/src/zend ENOENT    at exports._errnoException (util.js:907:11)    at Process.ChildProcess._handle.onexit (internal/child_process.js:189:32)    at onErrorNT (internal/child_process.js:363:16)    at nextTickCallbackWith2Args (node.js:511:9)    at process._tickCallback (node.js:425:17)^C[2018-12-03T10:12:29.073Z] info: Beginning shutdown[2018-12-03T10:12:29.074Z] info: Stopping insight-ui-zen (not started)[2018-12-03T10:12:29.076Z] info: Stopping insight-api-zen (not started)[2018-12-03T10:12:29.077Z] info: Stopping web (not started)[2018-12-03T10:12:29.077Z] info: Stopping bitcoind[2018-12-03T10:12:32.775Z] error: Failed to start services[2018-12-03T10:12:32.777Z] error: Error: Stopping while trying to spawn zend.    at /home/sapphire/zen-explorer/node_modules/bitcore-node-zen/lib/services/bitcoind.js:906:25    at /home/sapphire/zen-explorer/node_modules/bitcore-node-zen/node_modules/async/lib/async.js:676:51    at /home/sapphire/zen-explorer/node_modules/bitcore-node-zen/node_modules/async/lib/async.js:726:13    at /home/sapphire/zen-explorer/node_modules/bitcore-node-zen/node_modules/async/lib/async.js:52:16    at /home/sapphire/zen-explorer/node_modules/bitcore-node-zen/node_modules/async/lib/async.js:264:21    at /home/sapphire/zen-explorer/node_modules/bitcore-node-zen/node_modules/async/lib/async.js:44:16    at /home/sapphire/zen-explorer/node_modules/bitcore-node-zen/node_modules/async/lib/async.js:723:17    at /home/sapphire/zen-explorer/node_modules/bitcore-node-zen/node_modules/async/lib/async.js:167:37    at /home/sapphire/zen-explorer/node_modules/bitcore-node-zen/node_modules/async/lib/async.js:652:25    at /home/sapphire/zen-explorer/node_modules/bitcore-node-zen/lib/services/bitcoind.js:888:16[2018-12-03T10:12:32.777Z] info: Beginning shutdown[2018-12-03T10:12:32.777Z] info: Stopping insight-ui-zen (not started)[2018-12-03T10:12:32.778Z] info: Stopping insight-api-zen (not started)[2018-12-03T10:12:32.778Z] info: Stopping web (not started)[2018-12-03T10:12:32.778Z] info: Stopping bitcoind
Article source: "https://bitcoin.stackexchange.com/questions/81591/insight-api-bitcore-node-for-horizen-zen-is-not-running"